At Superior Healthcare Sourcing, we understand how important it is to find the right candidate. With over 20+ years experience in healthcare recruitment, we know how to use industry tools and relationships to
deliver talented candidates.
What we'll deliver to you:
Our extensive experience allows us to provide a client experience that is second to none.
Butch Powley
President/CEO, Superior Healthcare Sourcing, LLC
are you a provider looking for a new opportunity? we are here for you
Supply Quality Candidates
SHS partners with you to supply quality candidates.
contact
The SHS consultant will contact the slate of qualified candidates.
.
report
We provide you a weekly report of progress.
.
delivery
After these criteria are met, SHS will deliver specific candidate data to you.
At Superior Healthcare Sourcing, we understand how important it is to find the right candidate.
800-835-2966
6209 Mid Rivers Mall Drive Suite 254 St. Peters, Missouri 63304
List of interested candidates referred to client
Consultant activities completed and planned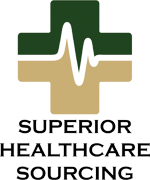 Number of hours used/remaining
"Writing a letter of recommendation for Butch Powley is truly an honor. His knowledge and integrity is unmatched within the industry. It's refreshing to receive consistent weekly reports and daily communication about potential physicians, which include detailed CVs and physician profiles. Here is the most important information for you to know, we have and continue to be successful in our recruiting efforts to hire vitally important physicians for our community. His drive to identify top candidates is a reality, not another empty promise. We are truly grateful to Butch for his assistance in helping us hire the best of the best."
Bonnie Shadix
Director of Physician Relations
Hamilton Health Care System
​
what's the best part about sourcing?
Letting someone else do it for you! As a seasoned member of the Sales and Marketing Team for different search organizations, the biggest complaint I heard from in-house recruiters was the amount of time and effort spent on sourcing the perfect candidate. Four years ago, I decided to start a new type of company to provide this invaluable resource at a minimal cost, and thus Superior Healthcare Sourcing was born. Bringing over twenty years of healthcare experience to the table, I am able to provide personalized and exemplary service to my clients.

Sourcing is conducted at the client's discretion on multiple needs supplying vetted, qualified, interested candidates at minimal cost. Recently, over a 10-month period, Superior Healthcare Sourcing was able to provide a client with 33, interviewed, vetted candidates who met the client's criteria, but more importantly were interested in the opportunities. These candidates spanned a varied spectrum of specialties including but not limited to: Child Psychology, Internal Medicine/Academics, Gastroenterology and a Hem/Onc Program Director.

Superior Healthcare Sourcing is not a search firm, and you will never pay any type of placement fee. I prefer to refer to our service as a source to partner with you in tackling one of the most tedious parts of your job.​​